Learn Kubernetes weekly — issue 44
13 Sept 2023
What if you could choose the best node for your Kubernetes cluster before writing any code?
Join me tomorrow for the first episode of the 3-part educational series on Cost optimization and efficiency in Kubernetes.
Articles
Articles worth checking out:
Kubernetes first steps book (& videos!)
Learnk8s
TL;DR: In this course, you will learn how to package and deploy applications as Docker containers in a Kubernetes cluster.
You will also learn how to architect apps that are designed to be horizontally scalable.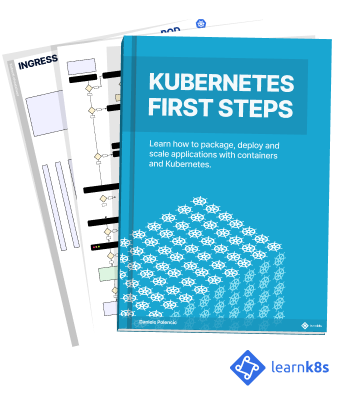 Tutorials
More tutorials:
Kubernetes jobs
Solution Architect with Palo Alto Networks

Salary: $187.5K to $257.85K a year

Location: remote from the United States

Tech stack: Kubernetes, AWS, Azure, GCP, OpenShift, Docker, Terraform, Cloudformation, Jenkins, CircleCI

Software Engineer with Press Ganey

Salary: $140K to $160K a year

Location: remote from the United States

Tech stack: Kubernetes, AWS, Azure, GCP, Docker, Go, Python, Javascript, Java, C

DevOps Engineer with Zscaler

Salary: $170K to $200K a year

Location: remote from the United States

Tech stack: Kubernetes, AWS, SQL, Terraform, Ansible
Discover more Kubernetes jobs on Kube Careers →
Code & tools
Other interesting projects:
Upcoming Kubernetes events
Discover more Kubernetes events on Kube Events →
Kubernetes Call for Papers
Until next time!
— Dan