Learn Kubernetes weekly — issue 40
16 Aug 2023
Articles
Articles worth checking out:
Free Manning Early Access: Road to Kubernetes eBook
Akamai
Fifteen years of deployment experience into one accessible, practical guide.
You'll learn sustainable deployment practices you can use with any language and see how Kubernetes can be used for projects of any size.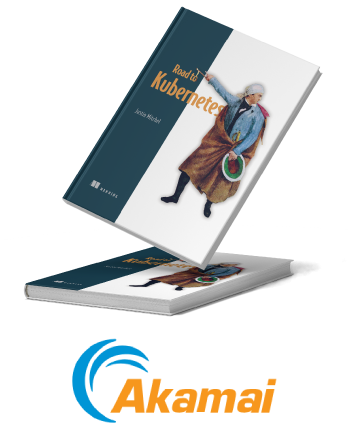 Tutorials
More tutorials:
Kubernetes jobs
Software Engineer with OpenAI

Salary: $230K to $370K a year

Location: fully remote

Tech stack: Kubernetes, AWS, Azure, GCP, Go, Python, Scala, Spark, Terraform

Site Reliability Engineer with Robinhood

Salary: $122K to $185K a year

Location: based in the office in Menlo Park, CA | Seattle, WA | New York City, NY, USA

Tech stack: Kubernetes, AWS, GCP, Docker, Go, Python, Java, PostgreSQL, MySQL, Terraform
Discover more Kubernetes jobs on Kube Careers →
Code & tools
Other interesting projects:
Upcoming Kubernetes events
Discover more Kubernetes events on Kube Events →
Kubernetes Call for Papers
Until next time!
— Dan
Subscribe and, every Wednesday, receive the latest Kubernetes news!